New to the game and don't know a good way to start progressing your gear?
Then this guide is for you! Very noob-friendly. You can be a complete noob and aim towards end-game content with this guide.
---
This guide is not meant to teach you about enhancing.
I HIGHLY URGE YOU TO DO THIS BEFORE FOLLOWING MY GUIDE.
LEARN ABOUT ENHANCING + DURABILITY REPAIR
Here are some videos to get you started!
Enhancing
Durability Repair
However, this guide will show locations for gear, rare items, boss scroll, tips & tricks, ect…
This guide was designed for Ogrefest, due to it's increased drop rates, bugs, or other variables.
Locations are accurate with Official BDO's, but drop rate for everything is not the same.
* The Beginner section is meant for beginners (THIS MEANS THEY'RE NOT RICH AND NOT STRONG)
please do not spam this topic with "oh you shouldn't even bother just get -insert gear name here-"
For I will cover everything that's "better" in the 'Advanced' part of this guide
---
This part is for complete beginners.
lvl 1-50
FOLLOW YOUR BLACK SPIRIT QUESTS IF YOU HAVEN'T UNLOCKED THE ENHANCING ABILITY
HE WILL ALSO GIVE YOU A WEAPON YOU CAN USE TO COMPLETE THIS GUIDE! YOU CAN CONTINUE TO DO HIS QUESTS IF YOU WANT GOLD!
You'll unlock enhancing and receive the weapon when he gives you your first summon scroll for a boss near Velia.
KEEP THESE ITEMS


You will need them for Enhancing.
They rarely drop from every mob in-game.
if you follow your Black Spirit quests, he will often give you some.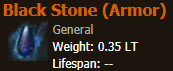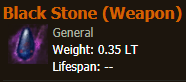 ---
Armor
I will not list every gear choice
However, I will list the gear and locations I recommend you to use until you reach the 'Advanced' part of this guide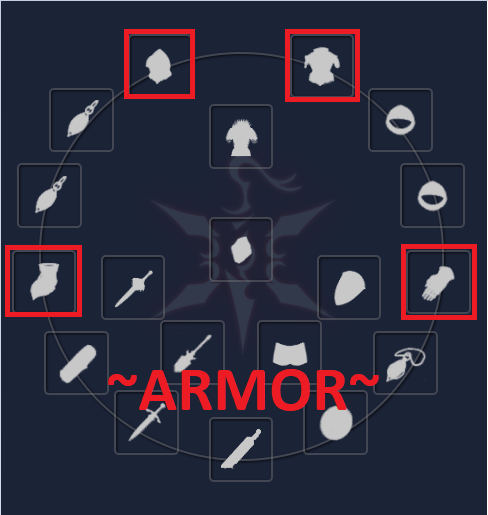 There are various types of armor, however for starting out I recommend Agerian Set
If you have some gold you can buy Agerian set from Velia's Blacksmith, or you can farm them yourself, below are the locations to farm them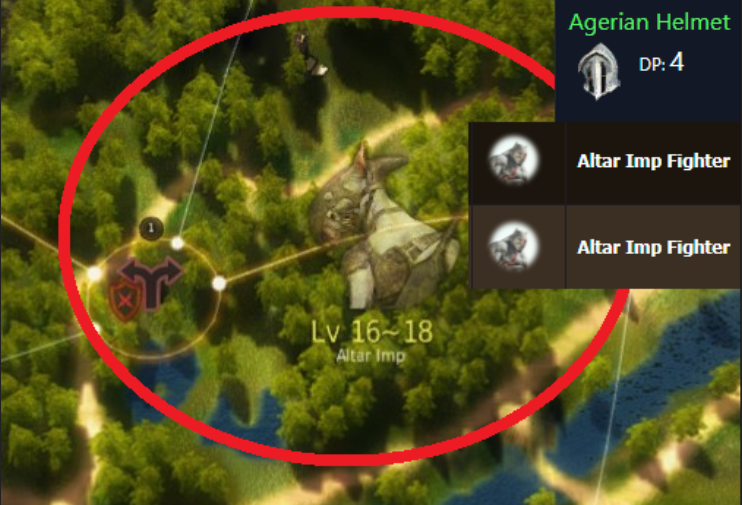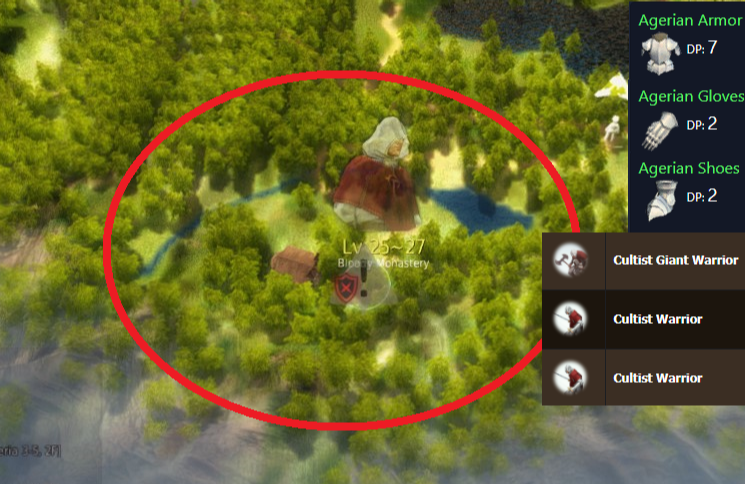 Recommended Enhance level - +5 - +10
This armor will be fine until lvl 50+
YOUR GEAR GOAL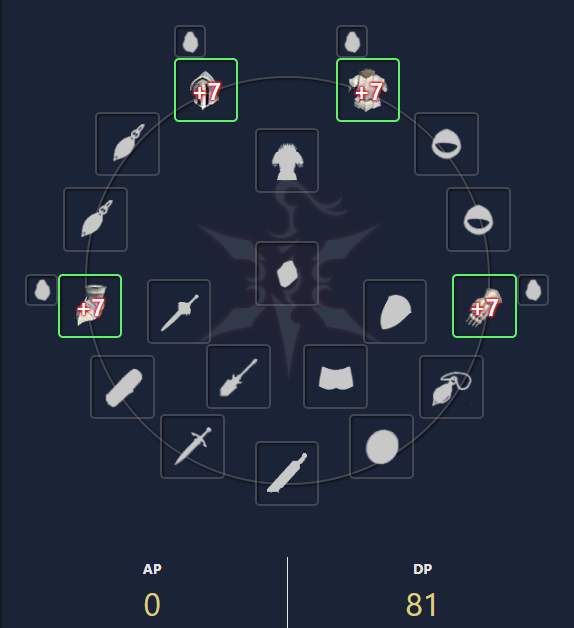 ---
Weapon - Main-hand
I will not list every weapon choice
However, I will list the recommended Main-hand & Off-hand weapons for each class until 'Advanced'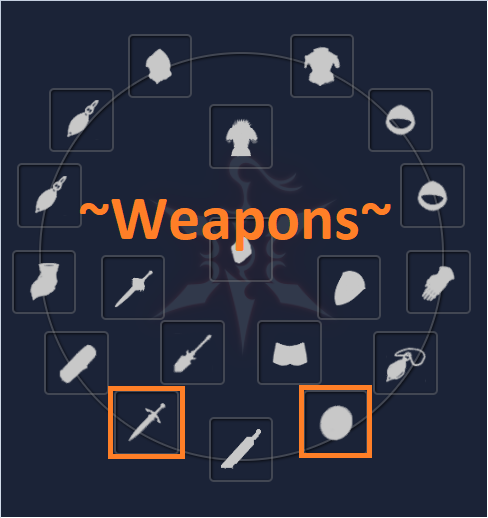 Weapons are your biggest damage increase… of course! lol
However, there's so many choices that a lot of starters usually overthink things and get frustrated trying to decide on one.
Let's not do that!
Why? Because your weapon will get replaced faster than you think. You just need an easy to obtain weapon.
One where you can grind for 15mins and obtain multiple of the same weapon you want so you can begin enhancing it.
Which do I recommend?
Azwell
---
WARRIOR & VALKYRIE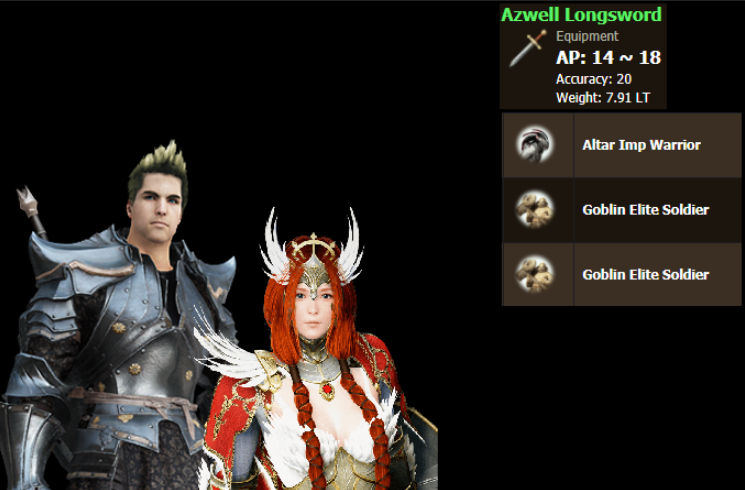 ---
RANGER & WIZARD & WITCH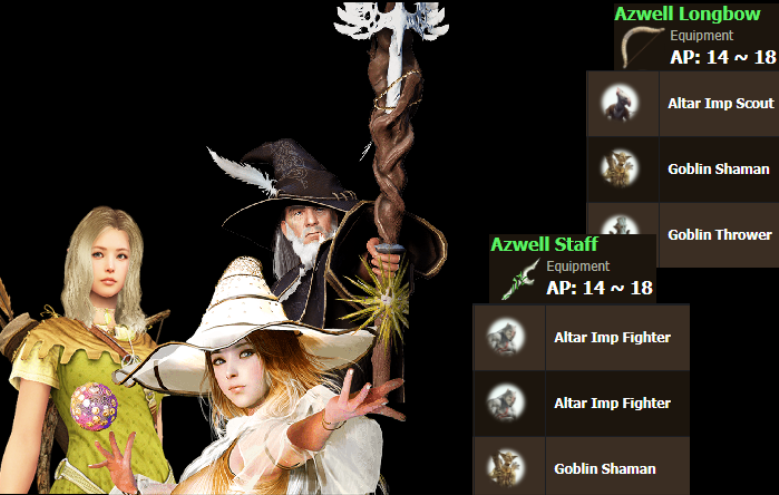 ---
SORCERESS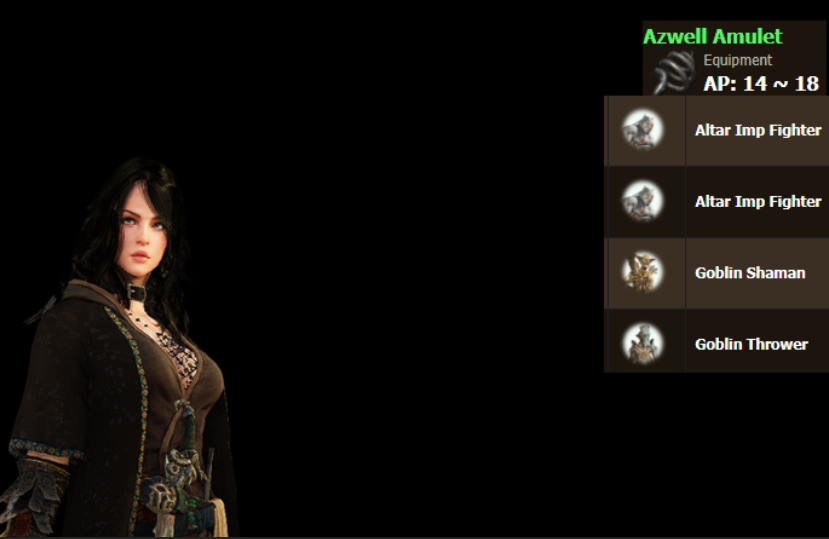 ---
BERSERKER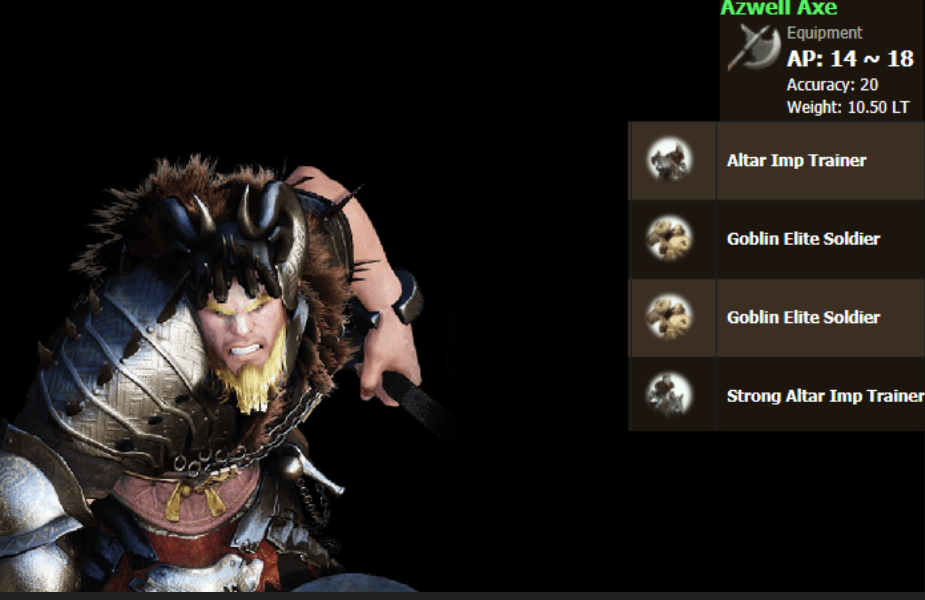 ---
TAMER & KUNOICHI & NINJA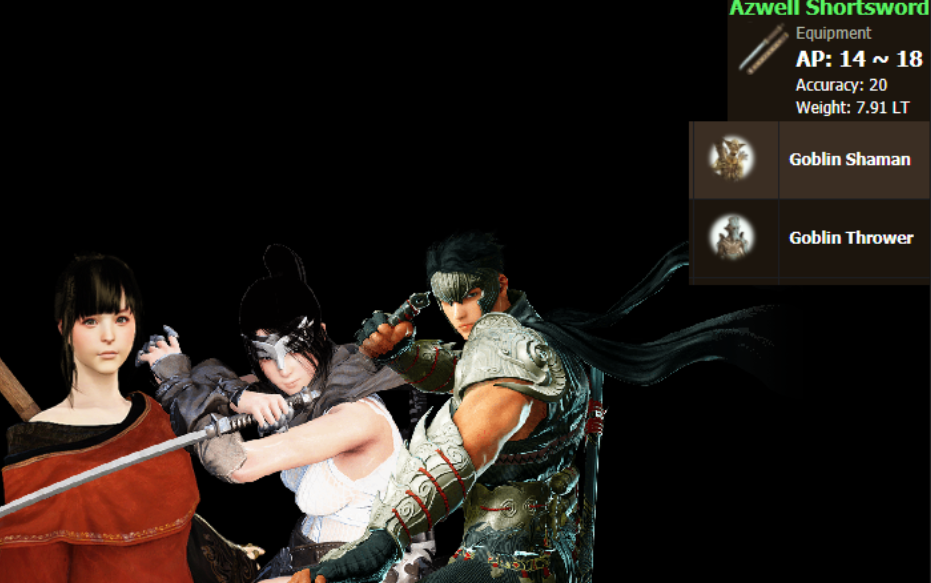 ---
MUSA & MAEHWA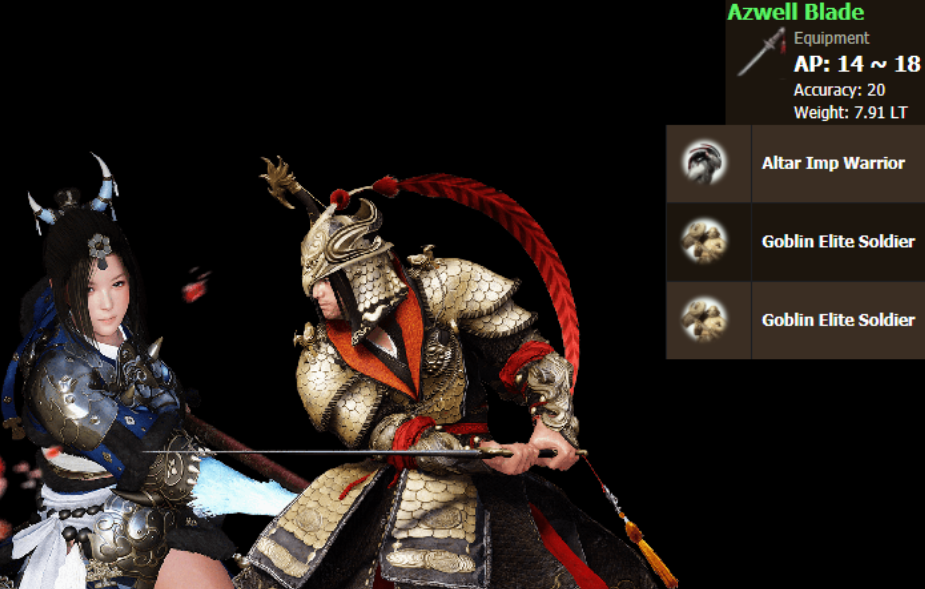 ---
DARK KNIGHT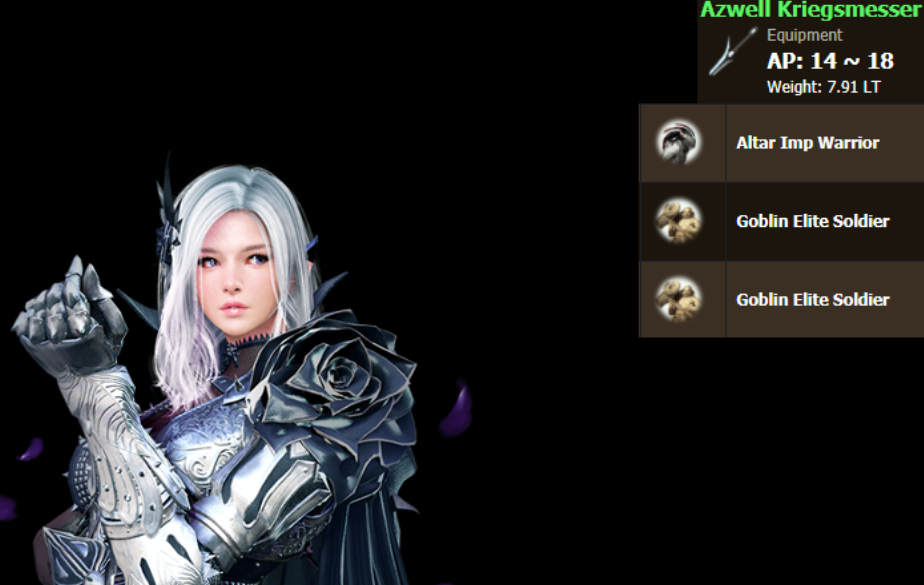 ---
STRIKER & MYSTIC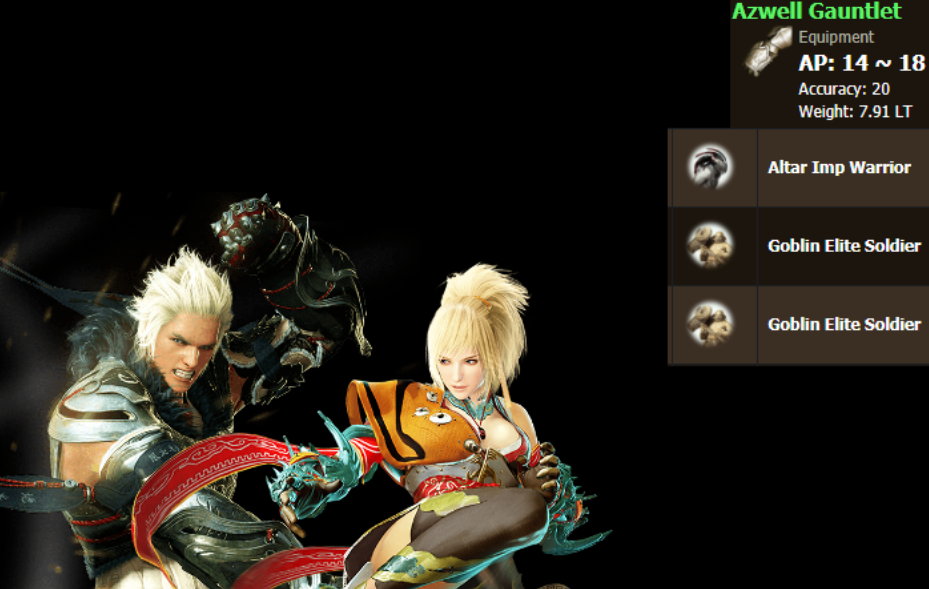 ---
Locations: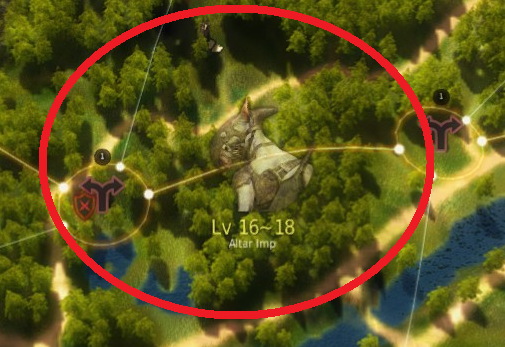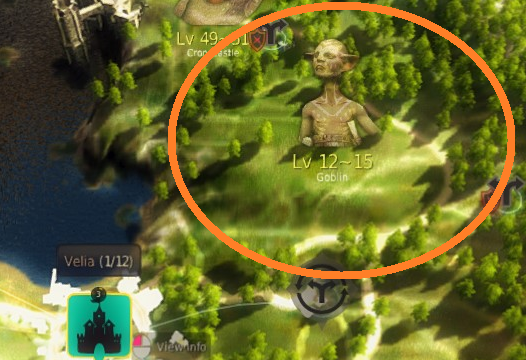 ---
Recommended Enhance level - +7 - +10
YOUR GEAR GOAL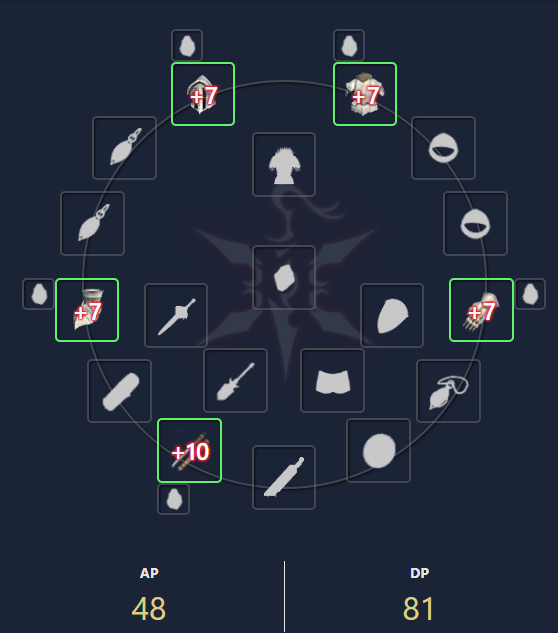 ---
Weapon - Off-hand
Off-hand weapons can be a bit tricky to obtain.
I'll try my best to give decent locations to obtain for each class.
---
WARRIOR & VALKYRIE
---
RANGER & WIZARD & WITCH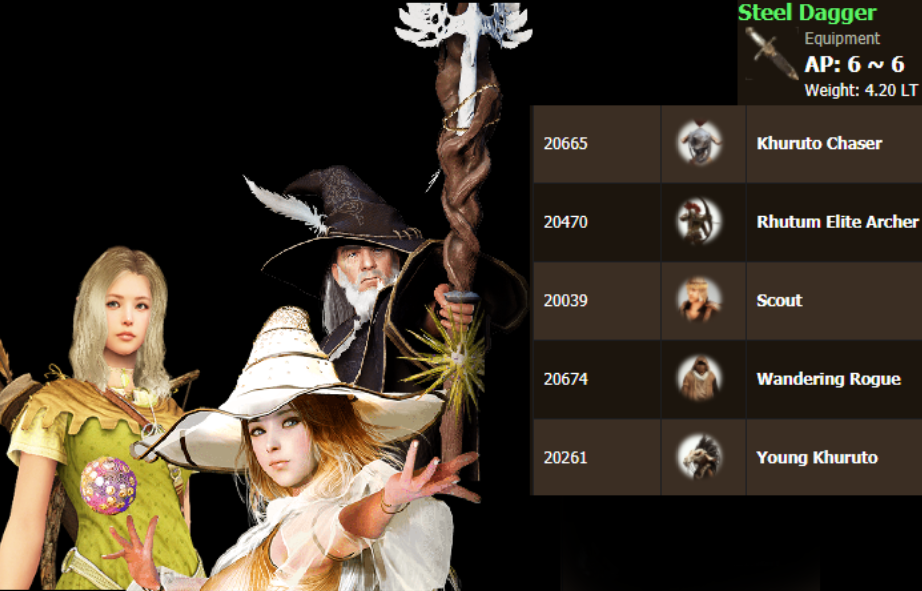 ---
SORCERESS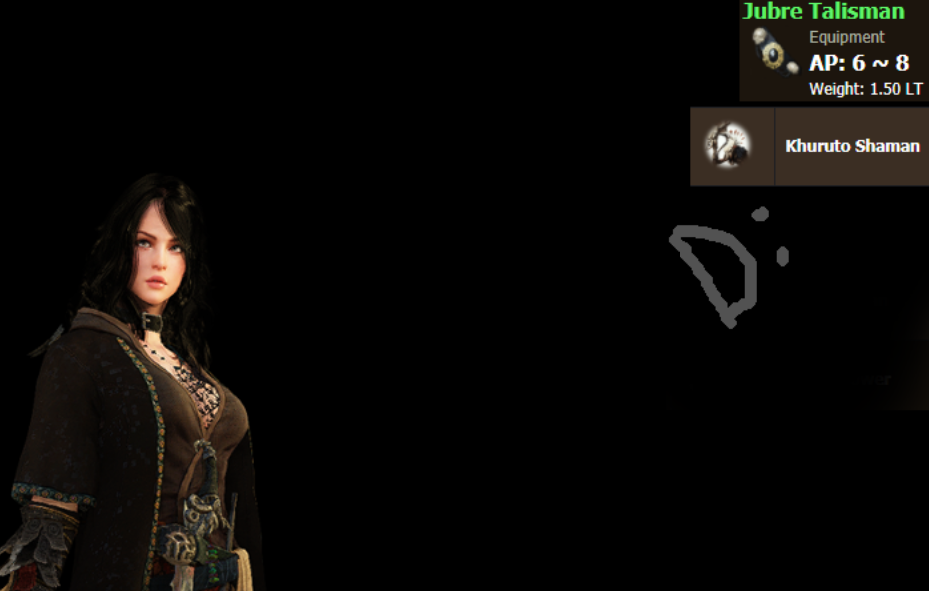 ---
BERSERKER & DARK KNIGHT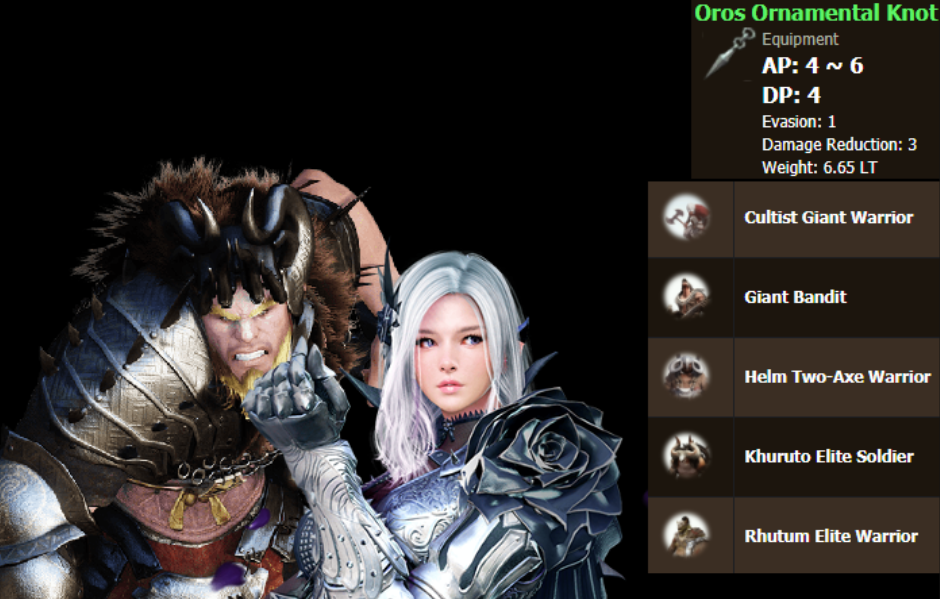 ---
TAMER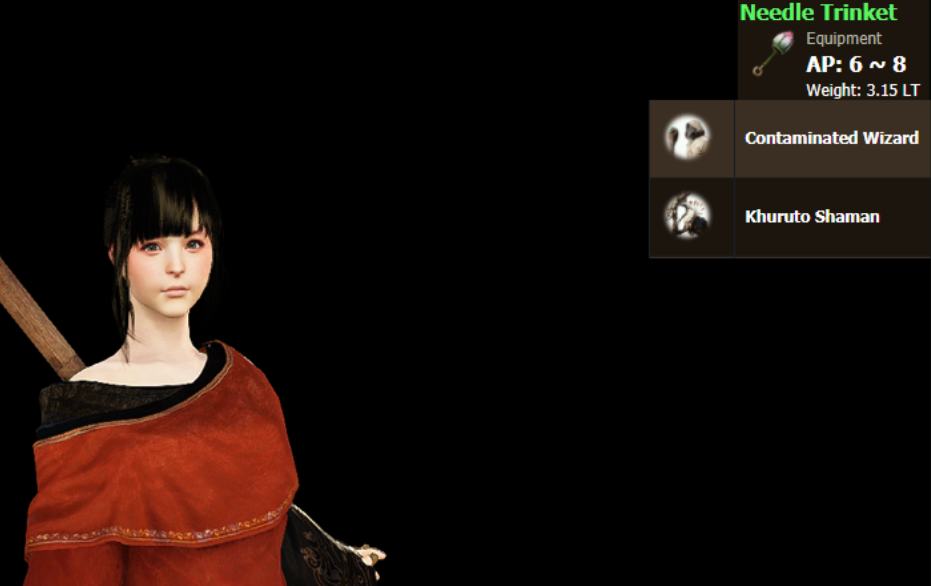 ---
MUSA & MAEHWA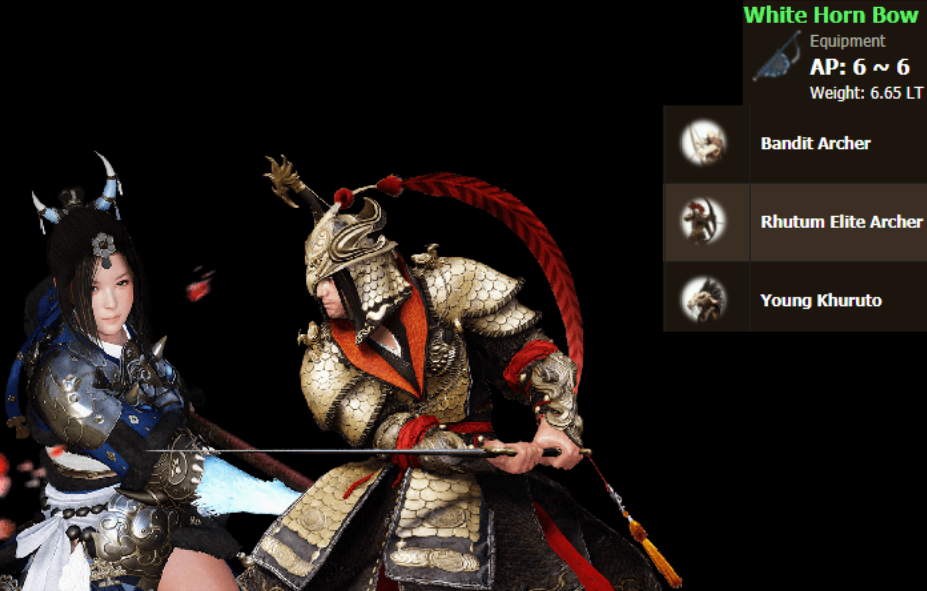 ---
NINJA & KUNOICHI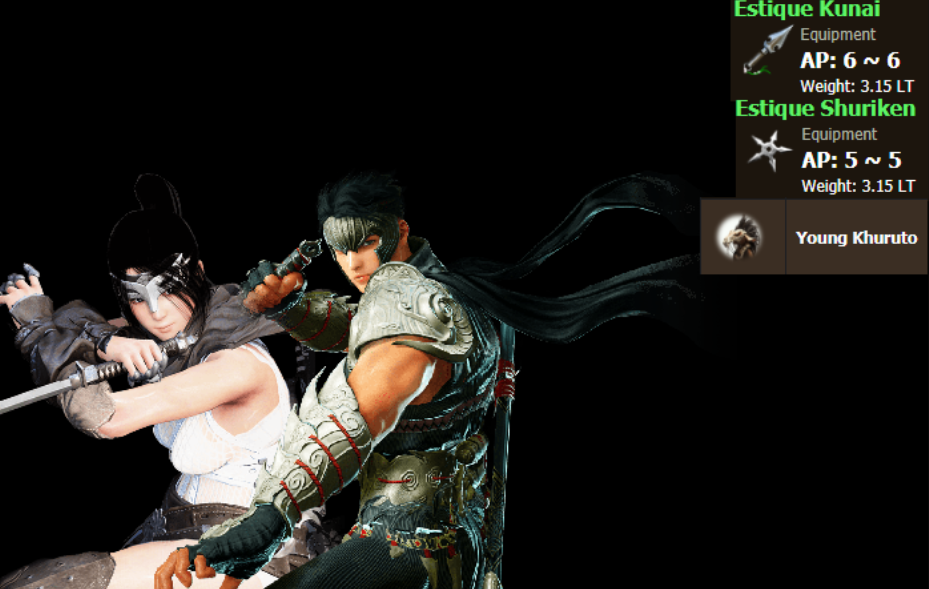 ---
STRIKER & MYSTIC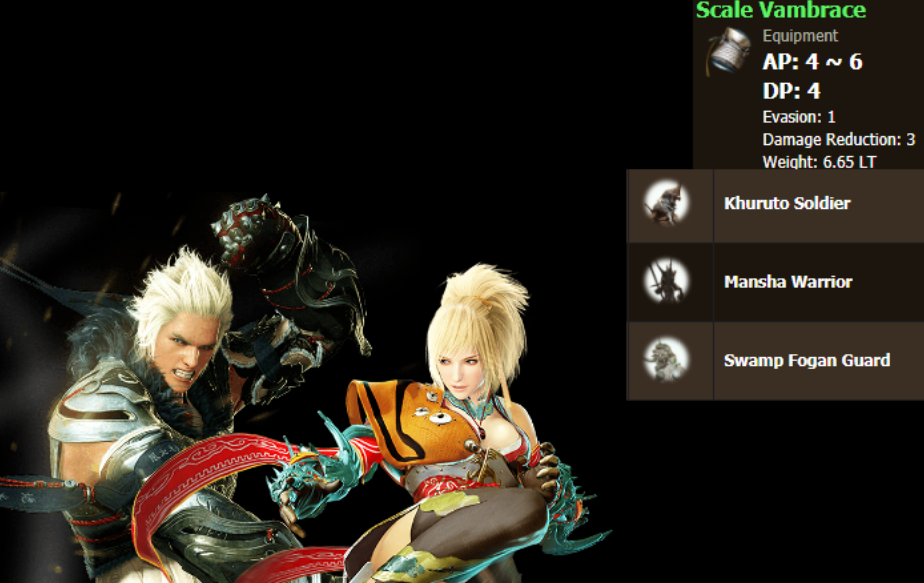 ---
Locations: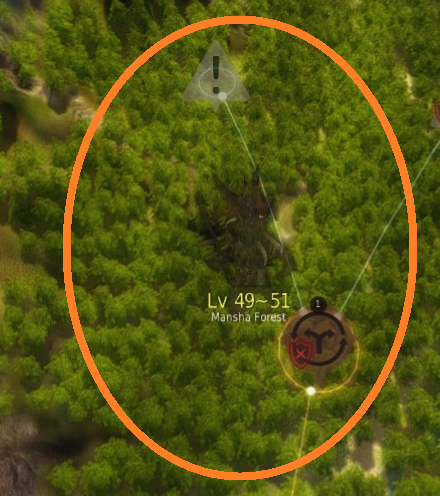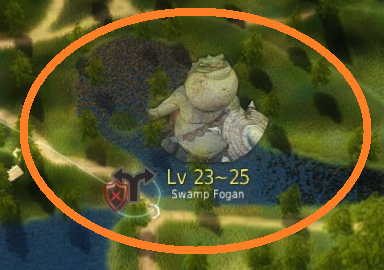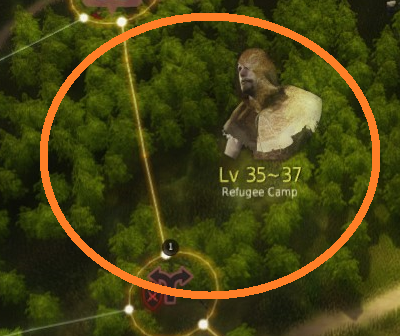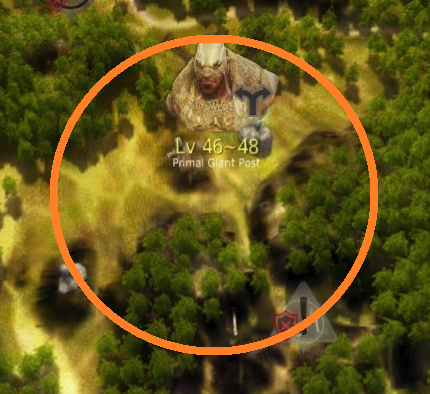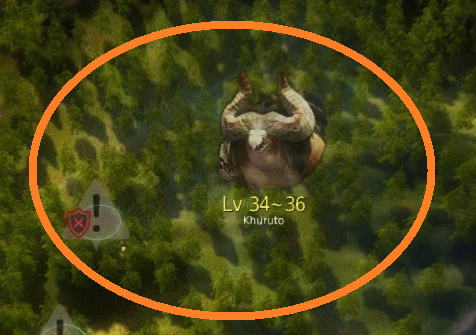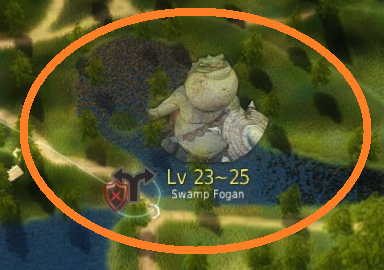 ---
OFFHANDS HAVE POOR DROP RATES




UNLIKE MAIN-HAND WEAPONS, YOU WILL MOST LIKELY NOT REPLACE YOUR OFF-HAND FOR A LONG TIME

BEST TO GET THEM +10 - +15 ASAP
YOUR GEAR GOAL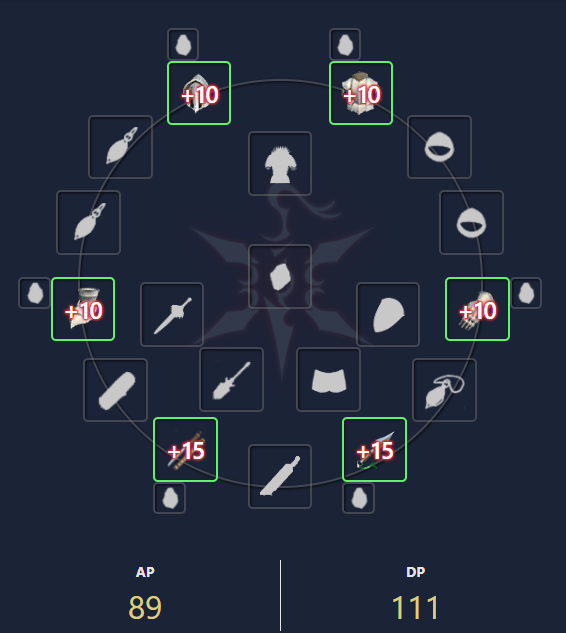 ---
Accessories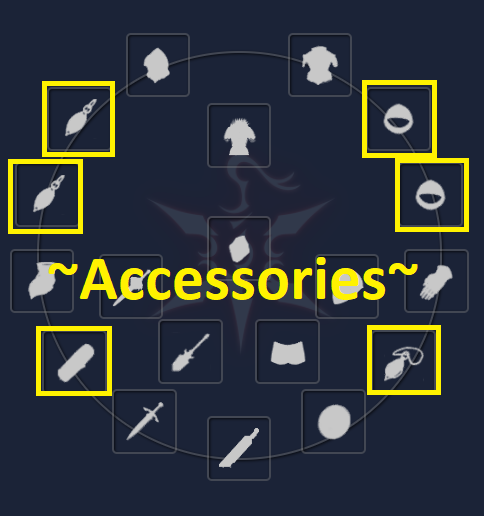 Accessories are very important, and usually tedious to obtain & enhance.
However we're in the beginner stage. So it'll be simple… for now.
---
Our goal here is to get the following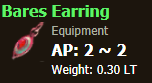 Now, you HAVE 2 options to make this goal happen, so choose your poison
is to spend some silver and buy an RNG box

is to kill a few mobs around the map, still rng but you're saving silver.
Below is a guide to do either option.
---
OPTION 1
1. Buy 'Mysterious - Ring/Necklace/Belt/Earring' from a nearby Blacksmith Vendor.
These are an RNG type of box opening, and can get expensive.

However the chance to obtain the items we want from the box have the highest chance out of all the other items you can get from them.
Step one - Go to your nearest major city, I recommend Hiedel.
Step two - Click the 'NPC' button at the top right of your screen, then click 'Weapon'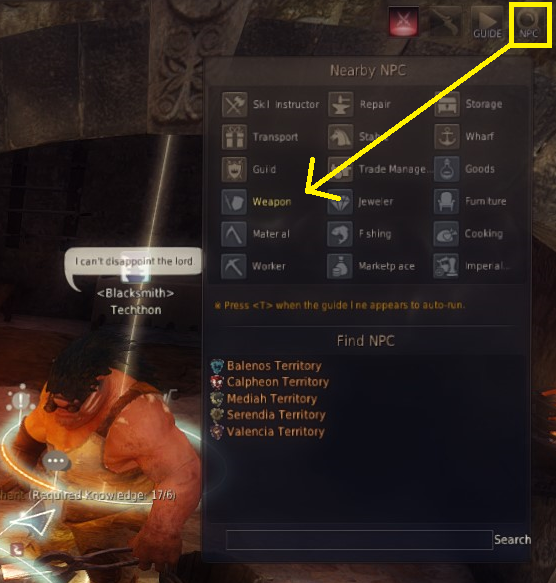 Step three - Talk to the Blacksmith and open his shop, and buy a few of each 'Mysterious' item.
Remember you want x2 Bares Earrings and x2 Bares Rings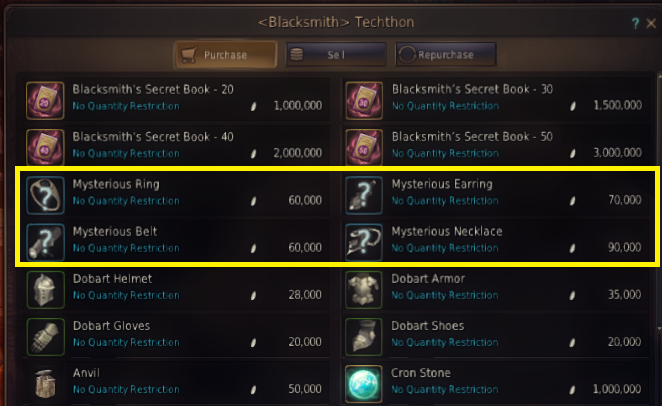 Step four - Open enough of each kind to reach the goal
Pros:
You could get really lucky and get a rare accessory
Cons:
it may be difficult to afford enough of the boxes to get ALL the accessories we want.
RNG can screw you and not give you Bares items even though they have highest chance
---
OPTION 2
Warning, if you haven't reached the 'recommended gear goal' then these mobs may be a bit difficult!
Saving money, but a chance you may die. I believe in you though~!
---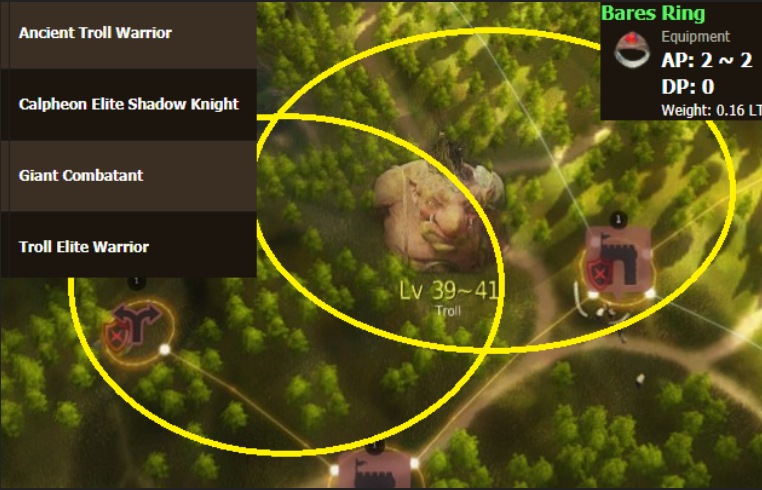 ---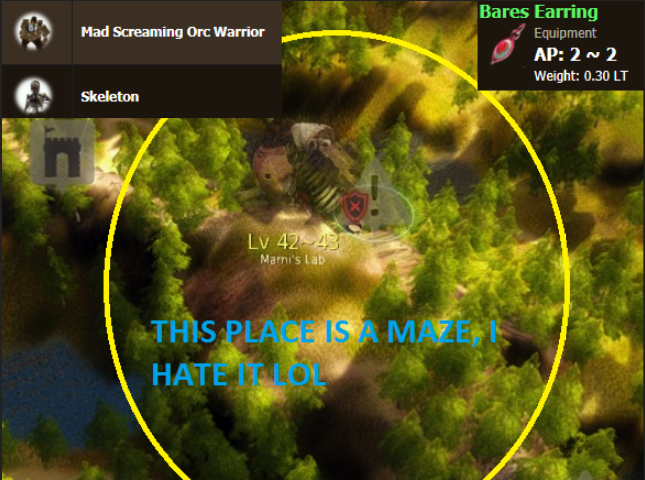 ---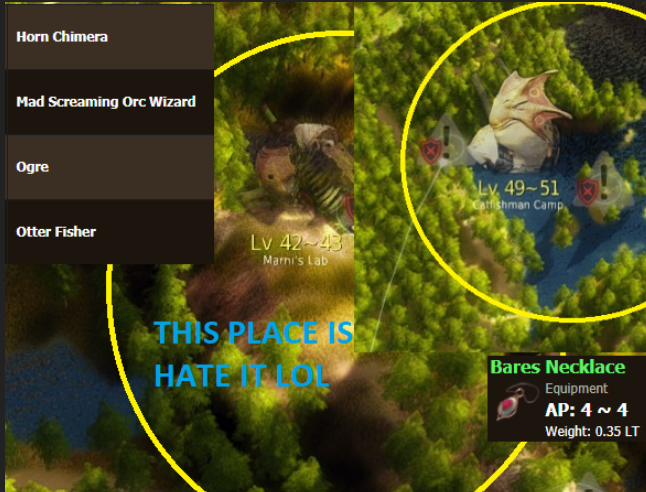 ---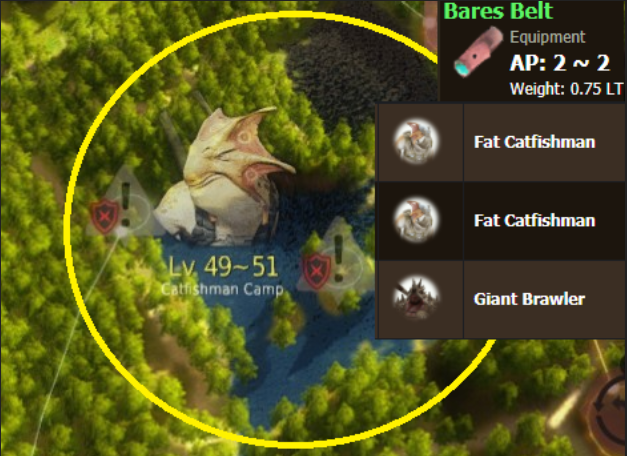 ---
BEGINNERS GUIDE COMPLETE!!
You should be able to kick some ass now!
Go level to 56!! And get your Awakening Weapon!!
If you attempted this guide as a beginner, I salute you.
RECOMMEND GEAR GOAL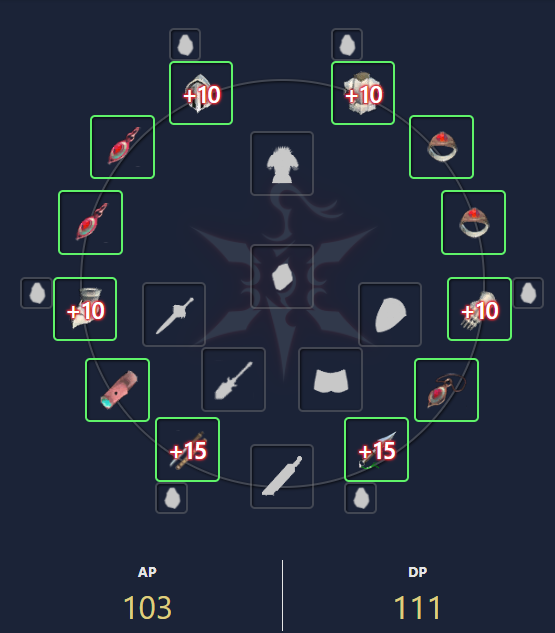 ---
ADVANCED GUIDE LVL 56 - ??
If you're AP & DP is above 100, then you should be ready for this part of the guide.

Monsters in Mediah, Valencia and Kama are very strong, much stronger than Official servers.

It is highly recommended you reach lvl56 and do your awakening weapon quest.

You can now start attending World Bosses! Attend these as much as you can!! They drop so much stuff.
Including gold, boss weapons/armor, hard/sharp black crystals(used for enhancing past +15)

This part of the guide isn't meant to be read from top-to-bottom or any other specific way.
I still urge you to read all of it though.
---
We'll now be going into Mediah content. Hopefully you reached lvl56 and you did your awakening quest.
You're probably confused on which awakening weapon to use, since they gave you 2 of them.
A green version & and blue version.
If you're still that beginner without much gold, then I recommend using the green version (but DON'T throw away your blue one) If you chose the green one, then head over to Altinova's Blacksmith. He sells them fairly cheap, which will make the enhancing easier!
I recommend enhancing it to +15 as soon as possible, you will notice a very large increase to your damage while using awakening weapon.
Now the next parts of the guide will not be easy like Agerian stuff (we're going to replace all your armor and accessories) Try to reach the goal for everything, for you will be using this stuff until you can obtain & enhance end-game equipment (boss armor, weapons, yellow grade accessories)
---
You probably asked this question at the beginning… "What is the best way to obtain enhancing stones?!?"
I will now answer this for you, but why so late?
Because you need at least 100AP/DP to make this happen.
The best way is simple, farm for boss scrolls and exchange the Hunter Seal's you get from them into enhancing stones!
It's very profitable because of other drops.
Gives you a chance to obtain Boss Equipment & Accessories.
Here is a guide I made to farm for boss scrolls. I highly advise you to farm for these scrolls. You can become rich and reach high enhanced gear quickly with this method!
http://community.ogrefest.online/topic/481/guide-to-boss-scrolls-locations-rotations-drops
---
~

ARMOR

~
We will now be replacing your armor with much better equipment. However these items are harder/more tedious to obtain.
If you visit a blacksmith, you can extract the Black Stones you used to enhance the Agerian equipment, however this process WILL DESTROY the item but give you Armor Stones. You can use these to enhance your next equipment. DO NOT do this until you have the new equipment.

Pay attention to the Marketplace, you may be able to buy all this new gear for a fairly cheap price!
This will be a mix between 2 sets of armor.
2 pieces of Strength Heve & 2 pieces of Grunil.
Using these together will grant you a very large Health bonus, giving you better survivability.
---
You can obtain the armor here: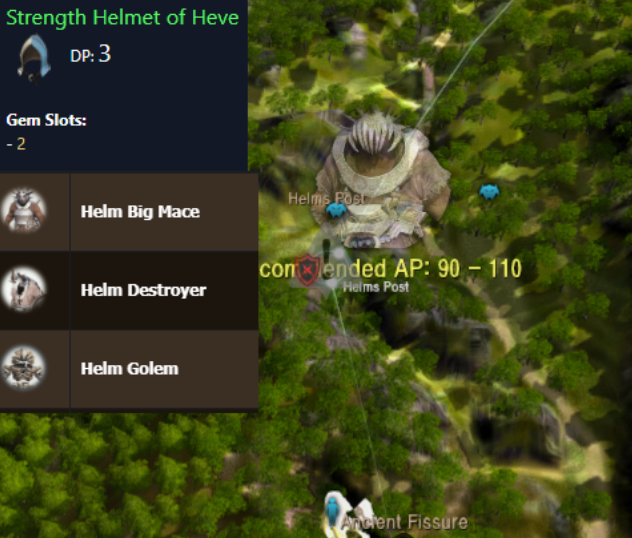 if you can have a friend kill golems for you, that would make obtaining the helmet A LOT easier.
---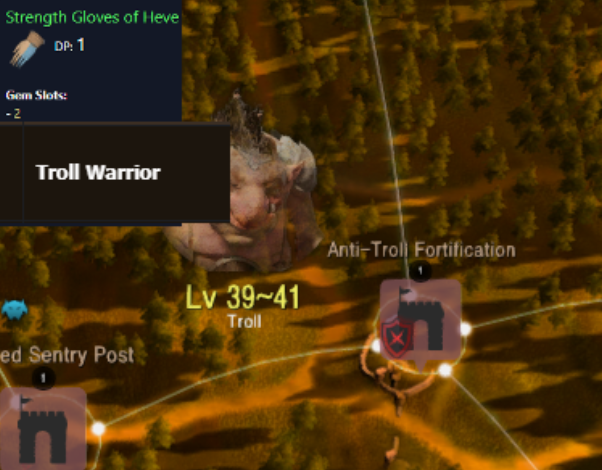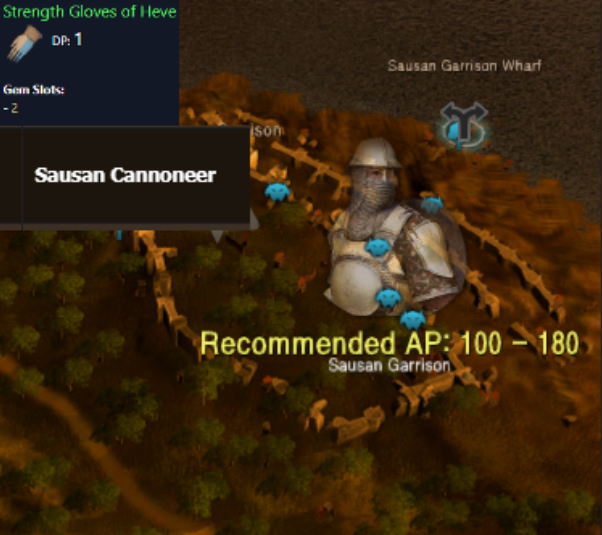 ---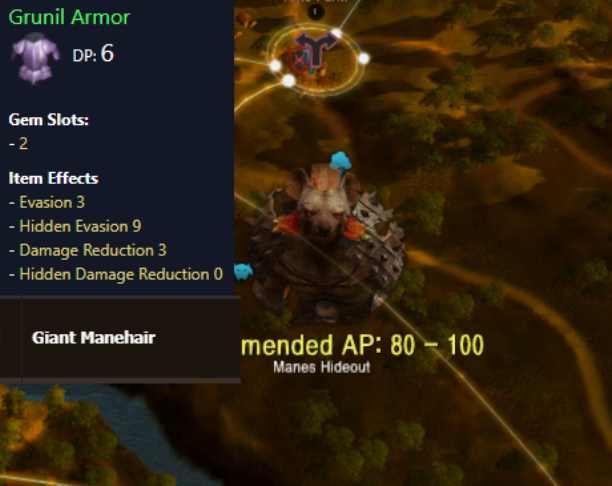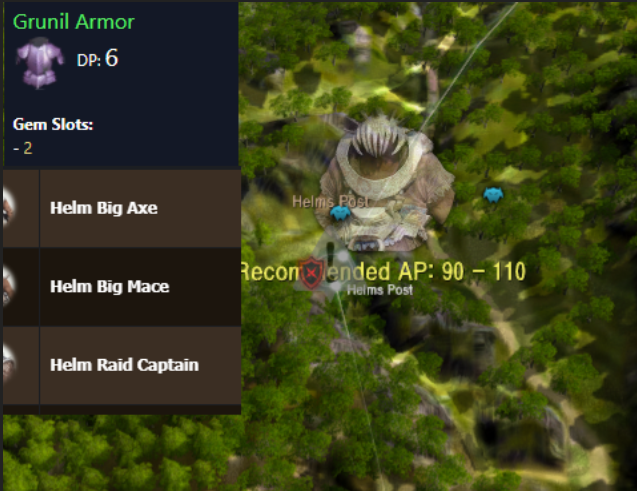 ---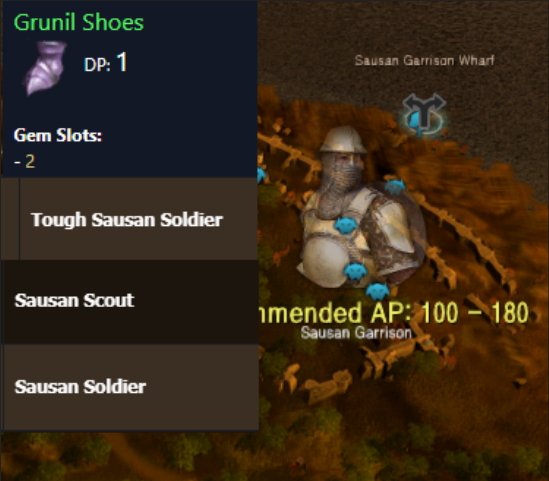 ---
YOUR GEAR GOAL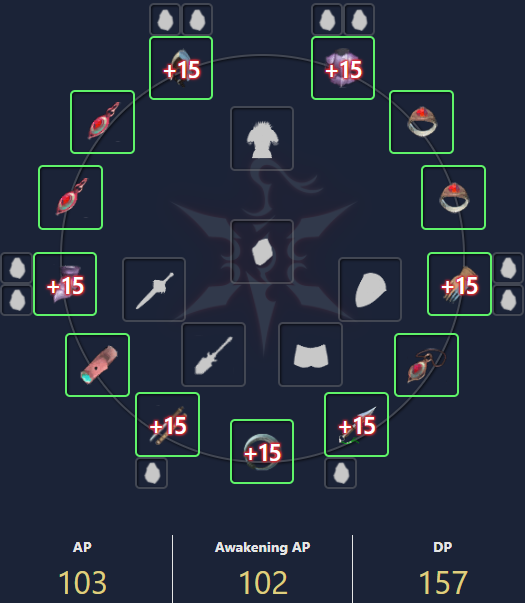 ---
~

WEAPON

~
Fairly simple this time, just farm for boss scrolls until you get Liverto Bundles. They drop from every boss scroll. When you open the bundle you'll automatically get a weapon dedicated for your class. Enhance to +15 as soon as possible!
http://community.ogrefest.online/topic/481/guide-to-boss-scrolls-locations-rotations-drops
YOUR GEAR GOAL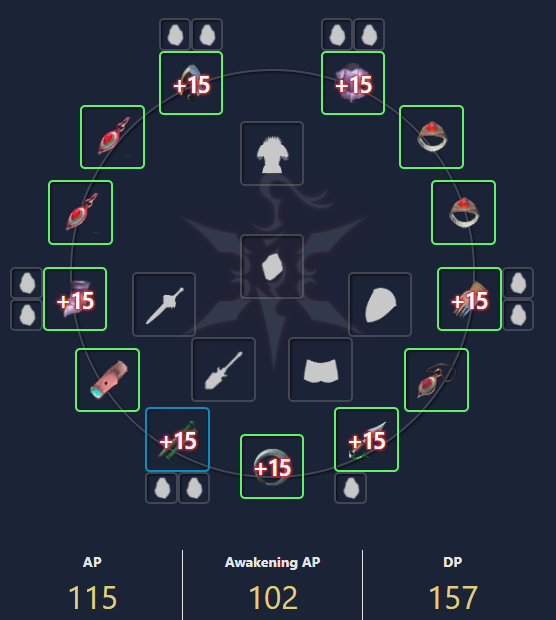 ---
~

ACCESSORIES

~
Pretty straight forward again, though the drop rates for these can be troll sometimes.
You're aiming for a full Asula set, so no need to worry about the pain of enhancing accessories yet.
You can obtain them here: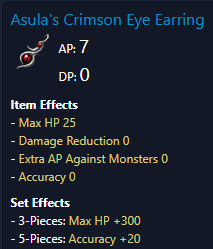 You want 2 of them, happy farming!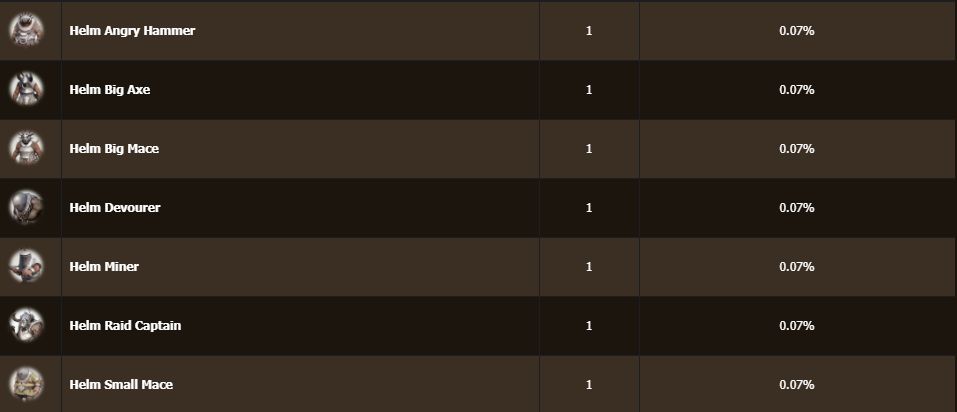 ---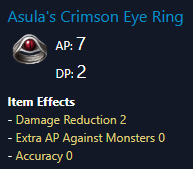 You want 2 of them also, happy farming!


---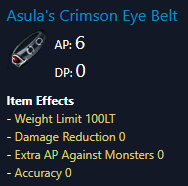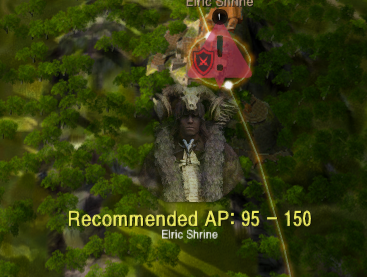 ---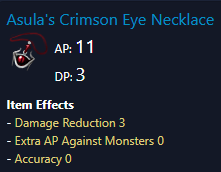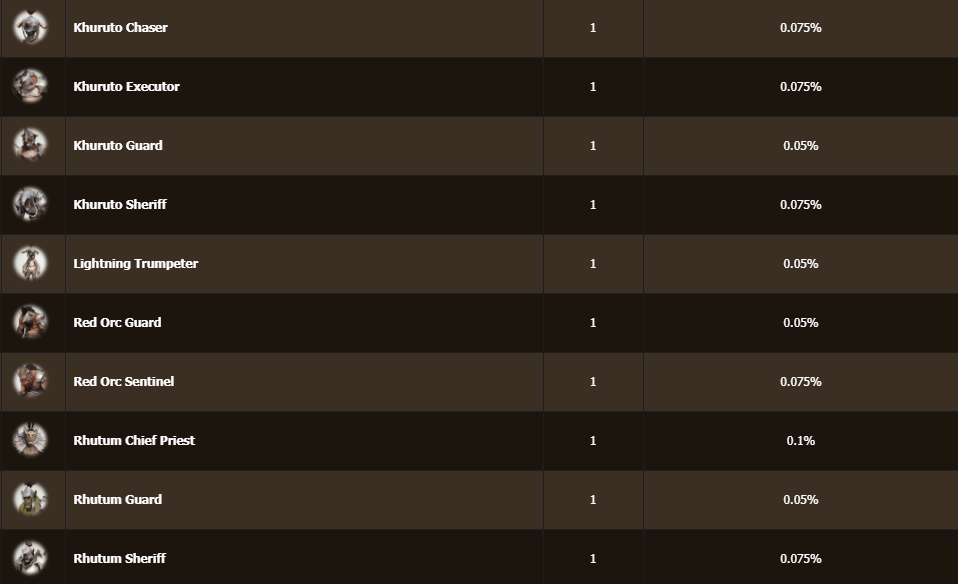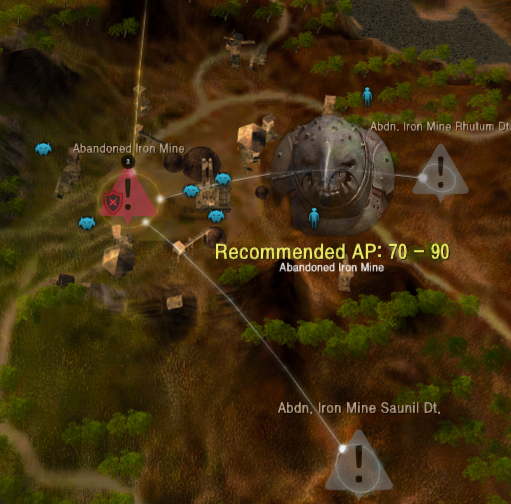 ---
YOUR GEAR GOAL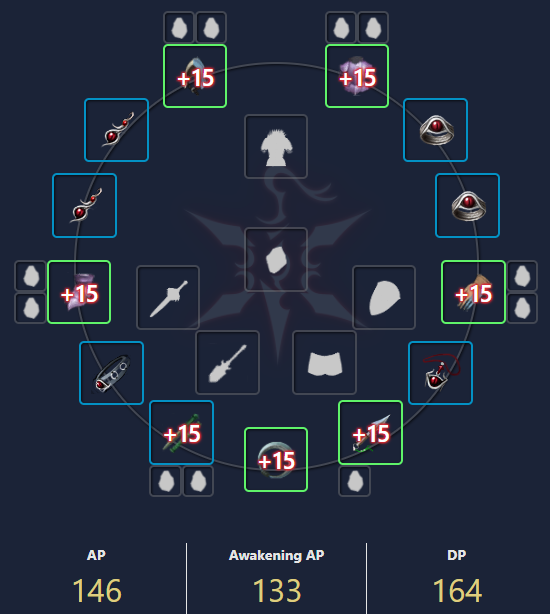 ---
I'M TIRED SORRY, A LOT OF TIME PUT INTO THIS!! I WILL FINISH SOON!
last edited by Anya